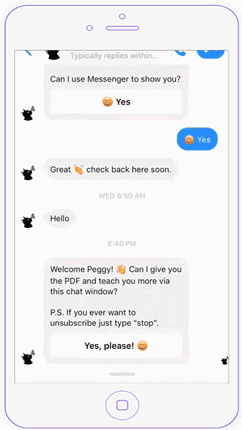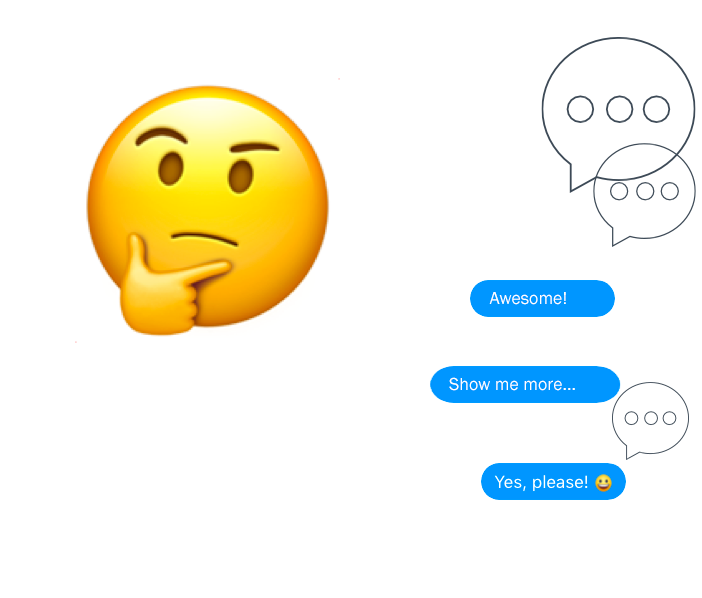 Chatbots are one of the most powerful new methods in digital marketing. Businesses of all types in Australia are taking advantage of them right now.
You have heard of Siri, Alexa and Google Home haven't you? these are all different types of chatbots.
Wondering how a chatbot will benefit your business? In this article I will briefly explain what a chatbot is, why it's important, how you can use it for your business and how you can have one built for your business.
A chatbot is software that is automated to communicate with your customers inside messaging apps.
There are two different types of chatbots one is programmed with a set of rules and the other is Machine Learning known as AI or Artificial Intelligence.
I will be talking about chatbots that are programmed with a set of rules. Think of them like email marketing, but through messaging apps. 
Why should we care?
Marketing is all about finding your target audience and communicating how your product or service can solve their problem.
Messaging has become one of the more popular forms of communication with people, whether it's through text messages or messaging apps it seems to be the preferred method.
Businesses have become aware that email marketing is declining, receiving around 15% or less on open rates from each campaign. It just makes sense to market to people where they currently are – Messaging apps.
It is expected that businesses respond quickly to customers and when you respond to your customers faster you will see better business outcomes.

It is because of this that businesses need chatbots that can message and talk to customers as if they were human. More and more businesses are using them to find their target audience and communicate how their product or service can solve their problem and answer simple questions.
Chatbots are revolutionizing the way businesses interact with their clients.
Here is some data to back this up:
Facebook Messenger alone has 1.3 billion monthly active users. Not just 1.3 billion users. These are 1.3 billion MONTHLY ACTIVE USERS & Growing.
Over 2.5 BILLION people now have at least one messaging app.
People spend over 50 minutes each day on Facebook.
More people are now using the top 4 messaging apps than the top 4 social network sites.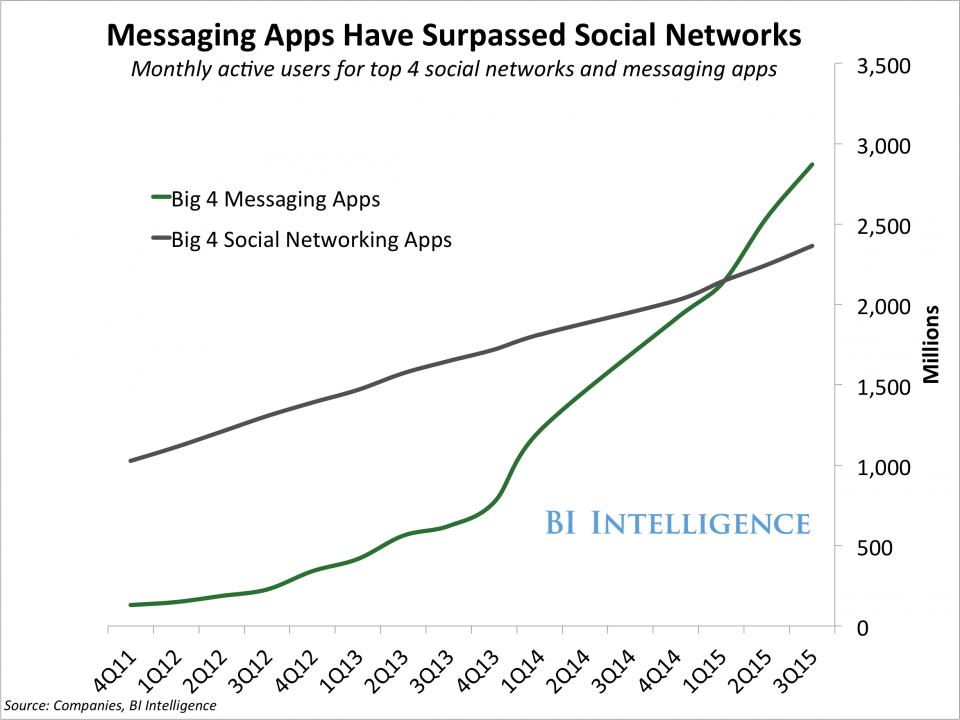 In Australia
Facebook has 15 million monthly active Australian users.
60% of the total Australian population.
Approximately 6 in 9 Australian's use Facebook.
Consumers spend more time in chat applications than any other app on their phones and the gap keeps getting wider. This is why businesses need to invest in marketing through these messaging apps.
"Bots are the new apps" – Microsoft CEO Satya Nadella
Open rates for messenger are as high as 95% as compared to 15% for email.

How chatbots can be used in your business.
This is very similar to building an email list, however getting a subscriber for Facebook Messenger is much easier than an email subscriber.
Chatbots are automated messaging programs that simulate conversations, they can:
ask questions
gather feedback
send message blasts
segment users
schedule appointments
make reservations
purchase items
track order status
capture shop abondonment
provide feedback
provide 24/7 customer service
offer downloadable resources
drive traffic to landing pages
get in touch with a real human being.
LEAD GENERATION => COMMENTS: You can set up your chatbot so that when someone comments on your Facebook Page's post, they get a message directly from your chatbot.
RETARGETING => ADS: You can retarget people who left your site on Facebook with a Messenger ad and give them a 10% discount on their order.
SALES => LIVE CHAT: You can lead people through a nurturing sequence and when they click a certain button towards the end of the sequence, your chatbot can notify you so that you can jump into a live chat and close the sale. Imagine a chatbot QUALIFYING YOUR LEADS and you coming in as the inside sales team coming into the conversation at the perfect time.
Chatbots Interact through instant messaging replicating the patterns of human interaction.

This sounds awesome, how can I get one built for my business?
Let's Talk
Wish to discuss your options further
Hire Us
Book a Chatbot Strategy Session to help us get to know your goals better.