Clinical beauty salon – complete business brand transformation
Vivify Beauty (formerly known as Utopia Excellence in Nails and Beauty) is a home-based solopreneur business with over 18 years' experience in the beauty industry. The owner is a recognised professional Aesthetician specialising in beauty and clinical treatments.
Categories
Website
Lead Generation
eCommerce
Social Media Management
Print Design
e Marketing
Video

Utopia Excellence in Nails and Beauty hired Socially Engaged to project manage their entire business branding transformation; a new business name, registering their new name, registering a domain name, branding their business, designing the logo, the slogans, website, ecommerce, emarketing, price list, gift voucher, ebook, business card, fence signage, a-frame signage, entrance signage, social media presence, writing content and producing a video.
GOALS
The goal for this project was to give Vivify Beauty's brand a fresh and inviting look and feel, starting with a new name where the actual meaning reflects the service they create: Vivify [viv-uh-fahy] to enliven, brighten, sharpen, refresh, revive, invigorate.
We chose a signature photo as part of the business brand of a beautiful woman made up with soft natural coloured makeup showcasing the lush looks that Vivify Beauty achieves.
• Website to be inviting with a fresh look and feel to entice an increase in website traffic and foot traffic to the salon.
• Provide constant contact with clients.
• Create brand awareness and awareness of clinical treatments
• Maintain search engine presence.
A new website was created to enhance visitor experience with great full screen visuals, also offering a better reflection of who they are and how their products and services benefit customers.
The new website is built using WordPress as the Content Management System (CMS) featuring soft colours of blue, white, grey and pink along with the signature photo, user-friendly navigation with a drop-down menu that supports all devices.
A news and blog section was implemented to offer extra information on treatments, frequently asked questions, and before and after photos.  The news section will publish relevant business information and announcements.
Amongst the new features we integrated an online booking appointment system called Acuity Scheduling to make it easier for clients to book their appointments from anywhere. There is a pricing table a Gallery and lots of specials and package deals.
Vivify Beauty had no way of connecting with prospects and new leads. On the homepage to the website we created an optin for users to signup and receive an eBook to find out the '4 easy steps to creating smooth radiant healthy looking skin'  using a very basic form and contact system, this was then upgraded to an emarketing system and a lead magnet page created.
Later on in the project the client was really eager for a shop be setup to offer the products they sell at the salon to their online client base. This led to building their eCommerce shop with skin care and beauty products.
A Facebook page was setup to further enhance engagement, communication and interaction with customers. The website also includes social media buttons to connect it's audience directly. A social media strategy and plan was developed to ensure consistency in posting, this strategy is carried out month to month and managed by us to increase growth and awareness.
LOGO – The logo was created for web and print with soft colours of blue and grey keeping it very simple with the initials to Vivify Beauty and highlighting the focus word VIVIFY.
PRICE LIST – The price list was designed as an 8-page booklet showcasing some great visuals, package deals, beauty treatments and clinical treatments whilst using the tag lines REFRESH, REVIVE, INVIGORATE throughout.
SIGNAGE – There were three signs designed all up. Using the signature photo we designed;
A frame sign to be placed on the natures strip out the front of the property.
Large steel sign for the front fence.
Entrance sign placed at the entrance door.
BUSINESS CARD – The scope for the business card was to keep it plain and simple with no image.
GIFT VOUCHER – The gift voucher we designed was for print so clients can purchase it at the clinic. We used a different photo for this which is one of the other main photos we used on the website.
EBOOK – We created an eBook to use as a lead magnet for our eMarketing project. This was also created using our signature photo for print if needed for in the future but used for online signup and download.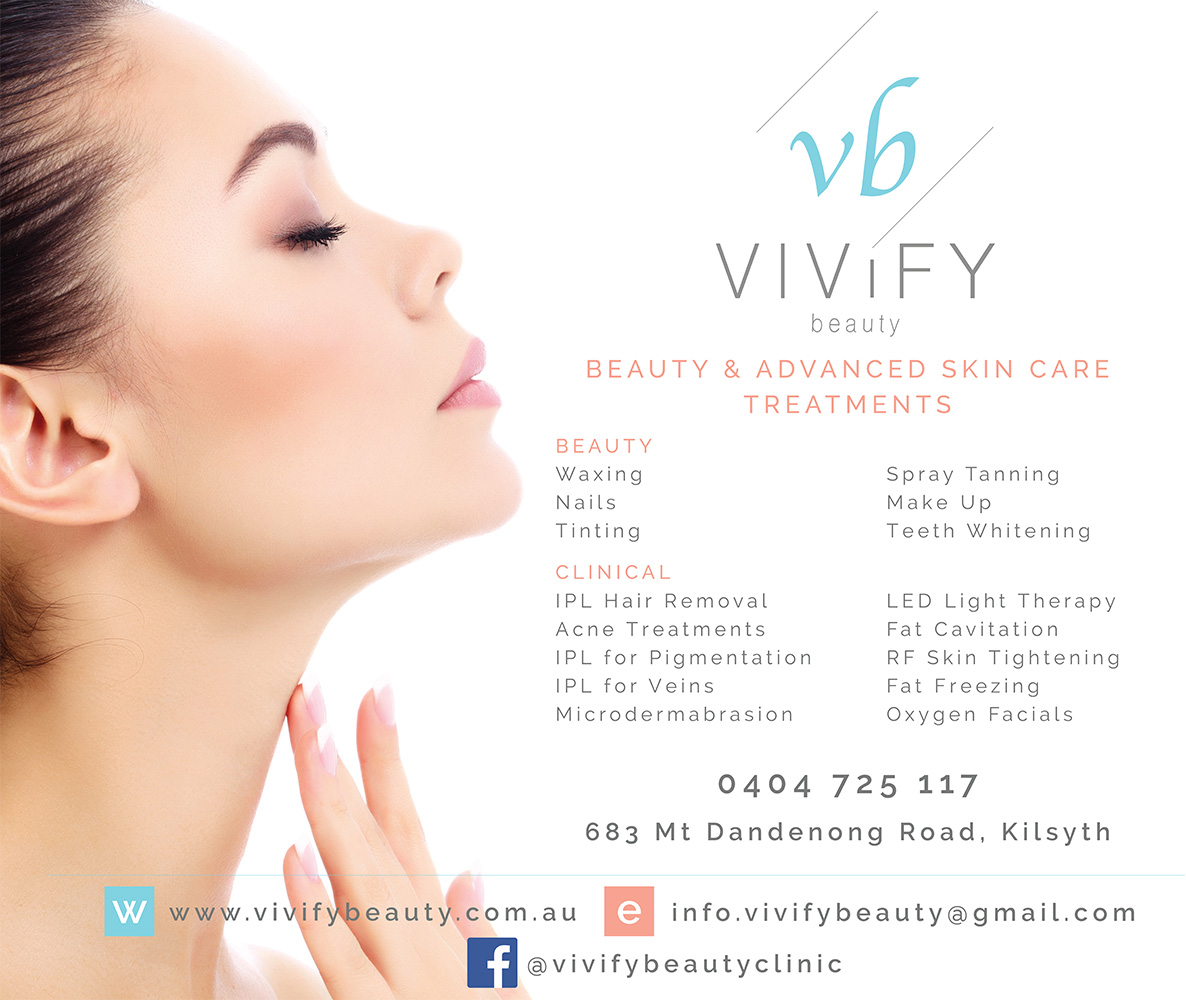 Vivify Beauty have since moved into a shop at 16 Collins Place, Kilsyth
Vivify needed a tool to manage and automate emails and a customer database. Active Campaign was the chosen tool to manage this. What we did:
Setup account.
Created email templates for eBook workflow.
Database segmenting and uploading.
Emails to clients advising database update and requiring customer consent.
Automation workflow creation.
Created landing and thank you pages on the website link Active Campaign optin form.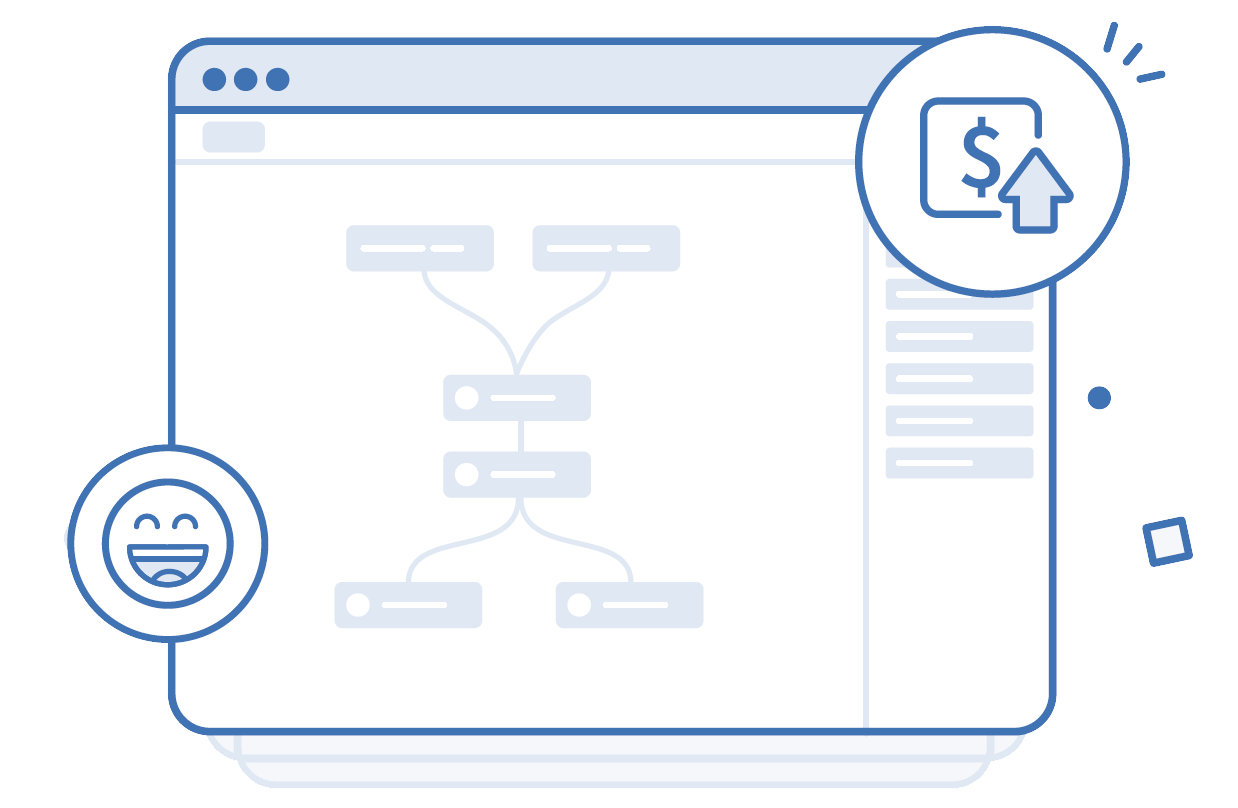 Vivify Beauty needed a video to showcase their services at a local Gym. The video was created in Adobe Premiere with animated slides of signature beauty and clinical photos listing services and produced with background music. The video was just under 1 minute and exported to an .mp4 format.