Every business should be successful online – including yours
 WE ARE AN AUSTRALIAN SMALL BUSINESS MAKING A DIFFERENCE WITH ONLINE MARKETING

We are transforming business operations and producing big results.

What's our solution?
We 💜 to help businesses succeed online the right way, by designing online marketing strategies and visuals tailored to your needs that attract customer engagement, convert, create awareness, generate quality leads, increase loyalty and make meaningful connections for you and your customers.
We do this in a variety of ways with a range of services and tactics that work together,
like a duck to water.
Getting started with online marketing and/or keeping up to date can be achieved with the right strategies. Give us a call to discuss your goals and ideas.
👍 Interested to see how automated messaging works?
Our assistant Tess will be happy to show you (the click here button will open a conversation with you in Messenger)
Socially Engaged has a mission to make
online marketing less overwhelming, more fun and achievable!
We have a unified approach to deliver our solutions with a diverse range of services and systems to drive success.
Apply these solutions to your business right now.
Automated Messaging
Connect and nurture customers with automated conversations via Messaging apps – boost customer relationships with instant replies.
Social Marketing
social media account setup, updates, maintain & design
Email Marketing
Make genuine connections through one-on-one beautifully designed campaigns, automated emails, and newsletters, to drive sales & build loyalty.
Advertising
campaign, strategy, design, testing, setup & maintain
Website Services
strategy, setup, design, brand, plan, develop & maintain
Creative Services
design: logo, flyers, videos, brochures, socials, & more
Its super easy to get started!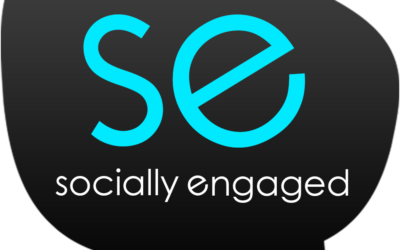 Socially Engaged is trying to make a difference with online marketing supporting small and medium sized businesses.
read more
"Nothing is impossible. The word itself says 'I'm possible!'"
As an entrepreneur running a small business, do you find it frustrating, overwhelming and time consuming to keep up with all the online marketing tools and tasks your business actually needs for online success?
Do you know if you're brand or marketing efforts are reaching your prospects hearts and if your content is designed and constructed in a way that will get people to react and generate real engagements?
Technology is constantly changing, so too is the way your customers interact with your business online. To keep up with it all is challenging, but it is possible with our help!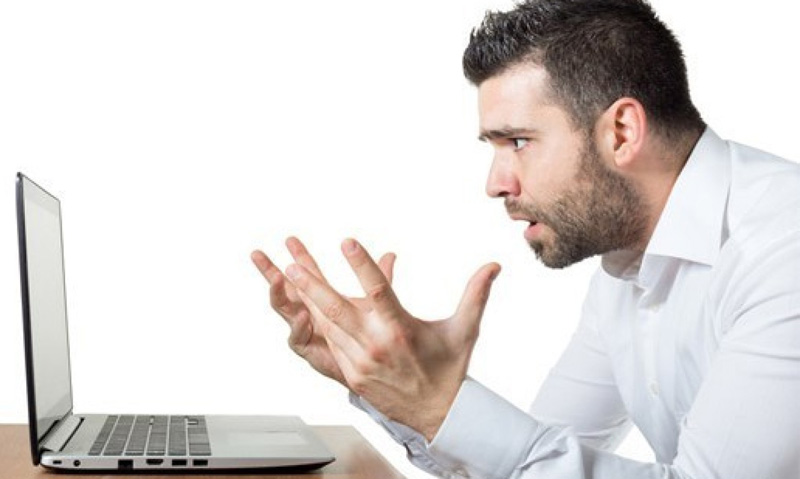 You're not alone, we totally understand your frustrations, and have the solution for you that will see you increasing your leads in no time. Leave all that overwhelm behind. We are here to help, this is our specialties.
Reaching out to prospects and building closer relationships with your customers has now become easier and faster. We have created a solution that is generating more leads, increasing sales and will save you loads of time and money. We will show you how and will help you keep up to date and moving forward achieving your business vision & goals. Remember to sign up to our newsletter to receive the latest. If you are on Messenger don't forget to have a chat with our automated assistant Tess, she loves to chat. Click here to chat with Tess.
Will our solution work for your business?
A big YES 🌟🎉
Imagine, what would happen to your business if you could replicate yourself unlimited times, talk to unlimited people,
and sell for your business on autopilot?
This is possible with automation!
✓

Automate Online Booking's
✓

Never Miss a Website Lead Again
✓

Be Where Your Customers Are – On Mobile
✓

FAQ's Answered With No Wait Time
✓

Sell Products on Autopilot
Automate your online Messaging with Chat Marketing
Join in on the latest technology to reach a wider audience with Facebook Messenger, SMS and Email Marketing. Connect with customers and prospects in a more meaningful conversational way direct to mobile users that is resulting in instant responses and purchases.
Automate your Social Media with high converting posts
Have your social channels set up, branded, and/or themed. Instigate audience growth, increase engagement, keep up-to-date with the latest technology and designs that will bring high converting visitors to educate, entertain and sell quality products too.
Automate Email & Newsletter Campaigns for Growth
Automate welcome emails, trigger campaigns from actions such as email op-tins, sales follow-ups and more to engage with your database of contacts. Have newsletters professionally designed and send targeted messages to each contact's interests. Make every campaign you send feel personal.
Our services cover your entire online marketing as a whole, with your website as your hub, that will give the ultimate experience for your customers.
If we have not listed a service here that you require please contact us and ask. We have over 28 years experience in Online Marketing Management from setup and beyond.
Discover some FREE resources your business will need to aid in your success on social media.
We are interested in supporting your business dreams
Creatively

MARKETING YOUR BUSINESS ONLINE
Our mission is to empower businesses to achieve real success online and bring to life your business dreams.
We are passionate about design and automated experiences that give businesses a solid bridge between marketing strategies and the latest technologies. Lets bring back the fun in online marketing with services that enhance natural conversations, help you sell more and in turn increase your revenue.

No Results Found
The page you requested could not be found. Try refining your search, or use the navigation above to locate the post.
Vivify Beauty is a clinical beauty salon in Melbourne Eastern Suburbs. This project was a complete business brand transformation.
We understand that every business is different and their needs are different, we are very fortunate to have formed excellent long standing relationships with our client's. Here's what they're saying about us.
"I wanted to take the time to to say a huge thank you to Peggy from Socially Engaged for her professionalism and knowledge in creating a beautiful new website for my Clinical Beauty Business. She has exceeded all my expectations and have had so many compliments from clients on what she has created. I can relax knowing that she is there looking after all my social media and digital marketing aspects of my business and keeping it fresh and on trend with my competitors. Thank you again Peggy for your guidance and creating me such a professional, working website, online branded presence and print material."
"Peggy is enthusiastic, extremely knowledgeable and passionate about online design. She is experienced in planning projects and has a very helpful and willing attitude it is an absolute pleasure to work with her."
"I have worked with Peggy for over 20 years, she is such a delight to work with. Peggy has designed and developed and redesigned my website over the years when it needed refreshing. My students have commented on how professional it now looks. Peggy is such a willing and hard working person, always putting the interests of my business in first place making recommendations of business matters to ensure I receive the most cost effective products and services. Her artwork and presentations are always of high standard and Peggy is passionate with producing all her projects. More recently Peggy has introduced a social media presence, managing the setup and maintenance of all visual and content material, generating an audience growth of over 900 in the first 2 weeks of going live. I would unconditionally recommend her services to any business."
"Peggy has great passion for her work and is very detailed in what she does. She has immense knowledge of technology and applies the most effective online marketing strategies. She's an asset to any business!"